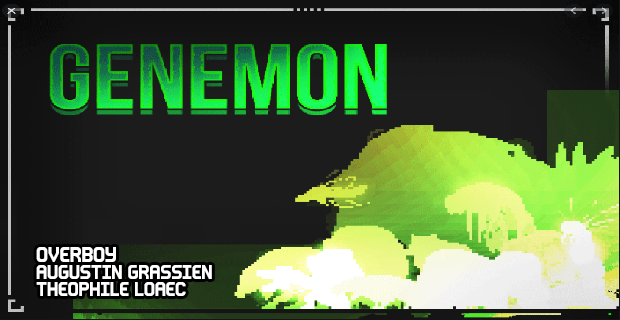 GENEMON ★
"Embody a Bio-hacker owning an High-Tech Genegun able to give rise to Genemons, some genetically modified creatures built up to struggle against some others and capable to fuse into new ones to fight into explosive underground arena battles."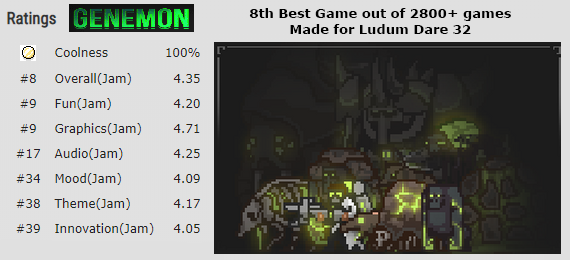 MADE IN 3 DAYS FOR THE 32TH LUDUM DARE. Theme was "An Unconventional Weapon"
Out of 2800+ entries, the game came 8th Overall, 9th in Fun and 9th in Graphics
---INSTRUCTIONS----------------------------------------------------------
Your goal is to crush the opponent's DNA tank with your Genemons.
To load a some Genemons in your Genegun, just LEFT-CLICK once on a Genemon icon.
Then, if your Genegun contains enough DNA, LEFT CLICK once again on the terrain in oder to spawn it.
In their fierce battle, Genemons sometimes drop some DNA or Fusion Cells.
MOUSE OVER these to collect them in your Genegun.
Finally, if your Genegun contains enough Fusion Cells, trigger a Genevolution by DRAGGING AND DROPPING a Genemon icon onto another and a reveal a new Genemon.
After each round, choose a new enhancement for your Genegun !
Made using Construct 3 (no-code game engine)