DARK SOIL

WINNER OF LUDUM DARE 41 out of 3012 games

DARK SOIL - Darks Souls meets a Garden Game.

Made in 3 days for the Ludum Dare 41, Theme was "combine 2 incompatibles game genres"
"Cultivate your garden and earn souls from dangerous plant species"
Get seeds and plant them on Soil tiles, then use your watering can to grow them and earn souls. Every 5 levels, you unlock a chest in the sanctuary that gives you a more powerful weapon and heal you.
----------- DARK SOIL -- INSTRUCTIONS -------------------------------------------
WASD/ZQSD : Movement
Left Click : Use Item
Right Click : Roll
Scrool wheel/1\2\3\4 \5 : Select your Item

1 : Select Weapon (Attack the enemies that spawn from your plants)
2 : Select Watering Can (Aim at unmature plants to grow them)
3/4/5 : Select Seed Kind (Plant them on soil tiles)
--------------------------------------------------------------------------------------------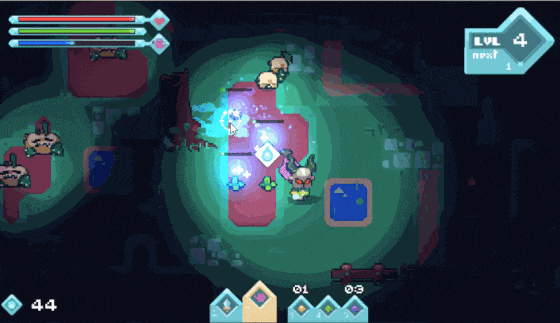 --------------------------------------------------------------------------------------------
Overboy - Game Design & Programming @OVERBOY, Itch.io, Youtube

Sylvain Guerrero - Programming & Tech Art @Zylvaingue
Robin Chafouin - Character Design & Animations @NoNameNoSocks
Joachim Leclerc - Environment Art, Title & UI @joachimLeclerc (MoJo)
Boris Warembourg - Music & SoundDesign @GrizzlyCogs
--------------------------------------------------------------------------------------------



--------------------------------------------------------------------------------------------
NEW : I launched my youtube channel